News and Downloads

---
Prime is a groundbreaking membership service created to lower your costs and provide you with the digital tools to help you succeed. Here's how it works:
Sign up for a 6-month Kyäni Prime membership.
Get free shipping on any order that includes Prime-eligible products.
Get wholesale pricing on all Kyäni products.
Free Shipping (on select products)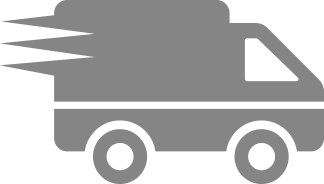 Have you ever stopped placing an order when you saw how much the shipping costs would be? Experience has taught us that the cost of shipping can sometimes be an obstacle in online sales. With Kyäni Prime, that obstacle has been removed. As long as you have a Kyäni Prime product in your cart, the shipping for that entire order will be completely FREE!
Lower Prices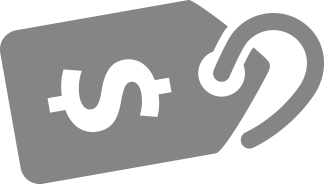 Improved nutrition has never been more accessible than with Kyäni Prime! With your Prime membership, not only will you get FREE shipping on your Kyäni orders, you'll get wholesale pricing on all Kyäni products!
Frequently Asked Questions
As a Distributor, why do I want to join Kyäni Prime?
Kyäni Prime will help you to save money in your distributorship by giving you free shipping on Kyäni products, and exclusive access to a digital suite of tools to help you run your business.
What benefits should I tell my customers about Kyäni Prime?
Customers will save money by getting wholesale pricing and free shipping on Kyäni Prime products.
Does any order that includes a Prime product include free shipping? Even if we have multiple orders in a month?
Yes, as long as there is a Prime product in the cart the entire order get's free shipping.
If someone signed up with a starter pack a few weeks ago and still has WebTools for 6-12 months, do they get a credit?
Yes. We will compensate them with product based on the amount of months remaining on their WebTools.
What are all the CV and QV changes for Prime Packs?
CV hasn't changed. QV has gone up for Customers. (Product list coming shortly)
If we purchased Prime, do we need to cancel our WebTools auto ship or is it automatically cancelled?
Auto ships for WebTools have all been automatically cancelled.
If someone orders as a Customer with Prime and decides to become a Distributor before the sixth month ends, do they forfeit what they paid as a Customer?
A membership transfer will be pro-rated based on usage and discount applied. If purchasing Prime as a distributor, the pro-rated price will be applied.
Will the Customer 30 day money back guarantee still apply to Prime product purchases?
Yes, for the products.
Can Customers get a refund on their Prime membership charge before their 6 months end?
No. After 3 business days there is no refund for the 6 months Prime purchase.
Will there still be a will call charge to pick up items in Hawaii?
There will still be a will call charge in Hawaii. However; shipping to your home in Hawaii will be free if your order includes a Prime product.
Is there a Prime product list?
Yes. (Prime Product list coming soon).
Is there a $15 bonus when a Customer renews Prime?
No, this is a one time bonus for distributors.
What is the schedule for the introductory pricing for Kyäni Prime?
The $99 convention pricing ended August 16th, 2016. $119 runs through midnight on August 23. After that, the price goes up to $149 ($129, $155, $199 CAD).
Do all starter packs automatically include Prime now?
Yes ($399, $699, $1399).
Can you give me more information on the digital tools I get with Prime?
Digital Suite Basic: (Rank comparison, PayGate, Fast Start, Car Bonus, Team Stream, Downline Viewer, Downline Path, Rank advancements, Million dollar club, 500K Club, 250K Club, Founders awards, CEO Council, Customer Report, Legacy Reports, Commission and Earnings.
Digital Suite (enhanced/Prime): Rank Comp, PayGate, Fast Start, Car Bonus all for Downline, Team Stream – Action List, Drill down reports, Push notifications for team. Much more detail on downline Viewer and Downline Path. Kyani Mentor – Ability for downline to receive emails and push notification to help them succeed in the business.
Within how many days will I receive an order that contains Prime products?
Usually shipping of 3 – 5 business days.
How do I sign up for Prime?
Go to shop.kyani.net and choose Prime from the banner or the About Prime page.
---
Kyani App and DreamTeam App Download Links
Kyäni's Most Popular Packs
What do most people buy from Kyäni? Glad you asked! Our best-selling offer is called the Kyäni Triangle of Health, a nutritional system which includes three powerful products called Kyäni Sunrise™, Kyäni Sunset™, and Kyäni Nitro™. These Superfood-based supplements provide the power of Wild Alaskan Blueberries, tocotrienols (the most potent form of Vitamin E), Omega-3s, and Nitric Oxide, just to name a few.
Click on a pack to learn more!
---
---
---
Kyäni is making it easier than ever to host successful opportunity meetings, regardless of your experience or depth of knowledge. Introducing the Just Push Play video series—a great new tool that enables you to just push play and let the videos do the presenting for you!
This four-video series is concise and informative, with content that you know is accurate and Kyäni-approved. Each video runs between two and six minutes, and all of these professional, effective, and persuasive videos are available for download on Kyäni's Vimeo Channel (see links below).
Video 1—Welcome Message: This first video of the series is a short welcome message from Kyäni Founder and Chairman of the Board, Kirk Hansen, discussing the health and wealth benefits of Kyäni.
Video 2—Products: The second video focuses on Kyäni's Triangle of Health and its impact on the lives of those who use Kyäni products.
Video 3—Business: The third video in the series introduces Kyäni's Founding Families and makes the case for partnering with them in Kyäni's global expansion.
Video 4—Compensation Plan: The final video in the series is an overview of Kyäni's Compensation Plan, including Check Matching, the PayGate Accumulator, and the Dream Car program—along with simple steps to reaching Jade.
Take a few minutes to check out these powerful new tools, and get ready to start using them to improve the effectiveness of your opportunity meetings, convert more prospects, and increase Customers. All you have to do is Just Push Play!
---
Forms Downloads
Customer Application
---
About Kyani Care
---
---